Facial Massage Tools & Their Benefits
With spas and salons remaining shut-in these pandemic times, more people have taken the do-it-yourself (DIY) approach to skincare with face massages.
As face massage becomes increasingly popular, so have facial massage tools. These beauty tools range from traditional types (Jade Rollers and Guasha tools) to the modern gold-plated facial massagers – all touted with various skincare benefits.
One of the key benefits of facial massage tools is that it reduces facial tension, which is the biggest contributor to fine lines and wrinkles.
Many skincare gurus swear by the Gua Sha Face Tool, which is a smoothly contoured gemstone used for Guasha, a massage technique used to brighten skin and promote a slimmer face shape. Face tools used for Guasha are uniquely shaped with sharp edges, which are used to contour the face.
Guasha is a Traditional Chinese Medicine therapy used to enhance blood circulation. By incorporating it into facial treatments, Syoujin's Guasha Facial helps to unblock clogged skin pores, lift and tone skin while improving circulation. This gentle massage reduces muscle tension in your face and leaves your skin looking refreshed.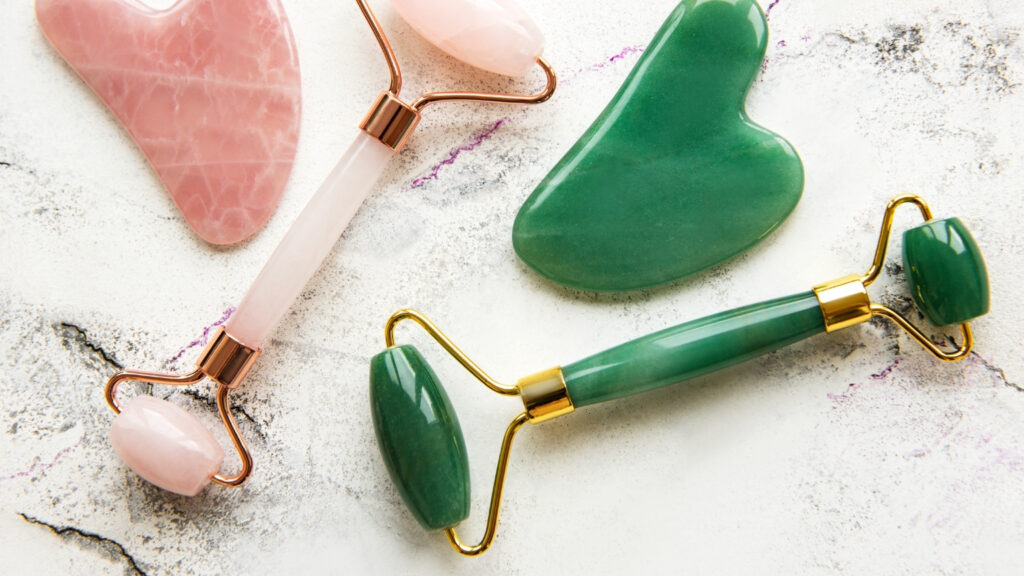 If you're the type of person to wake up with a puffy face, this could be caused by overnight fluid retention, either from drinking too much alcohol or having too little sleep.
In times like this, the Jade Face Roller comes in handy. Made from pure jade stone, the ends of the roller are rounded jade tips that are designed to roll over smaller contours of your face. To beat facial bloating, place the jade roller in the fridge overnight and use it in the morning. The cool jade will instantly de-puff and tighten skin. Combine it with your favorite serum and roll it in upwards motion to increase the skin's absorption of the serum.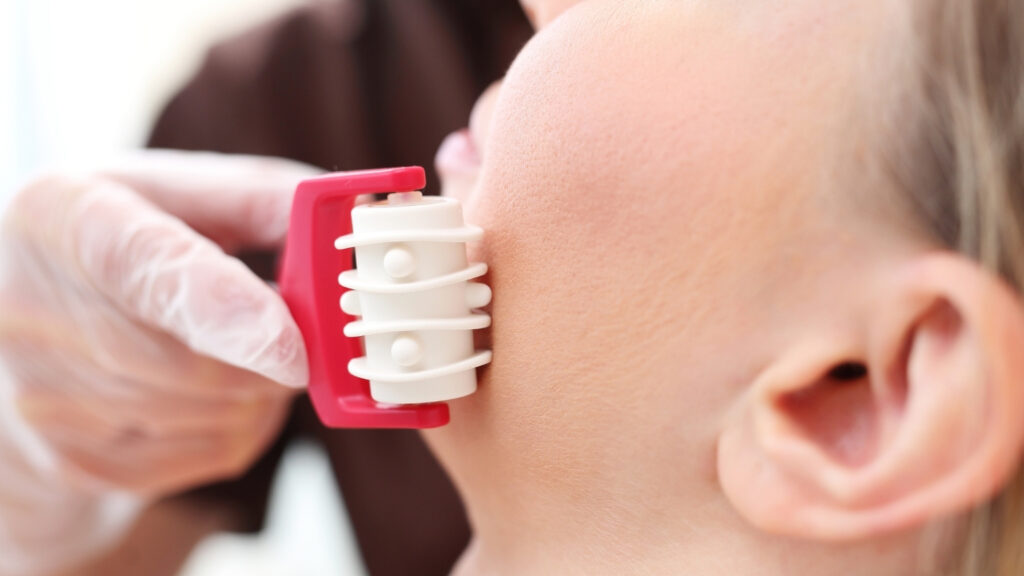 A Facial Massager mimics the effects of the therapist's hands with its rolling motions. Not only does it improve blood circulation around the face, but it also encourages our body's lymphatic system to drain away toxins and waste from the body. Often, these facial massagers also comes with a vibrating function to push skincare products into the skin, as well as stimulate the skin lifting and toning effect.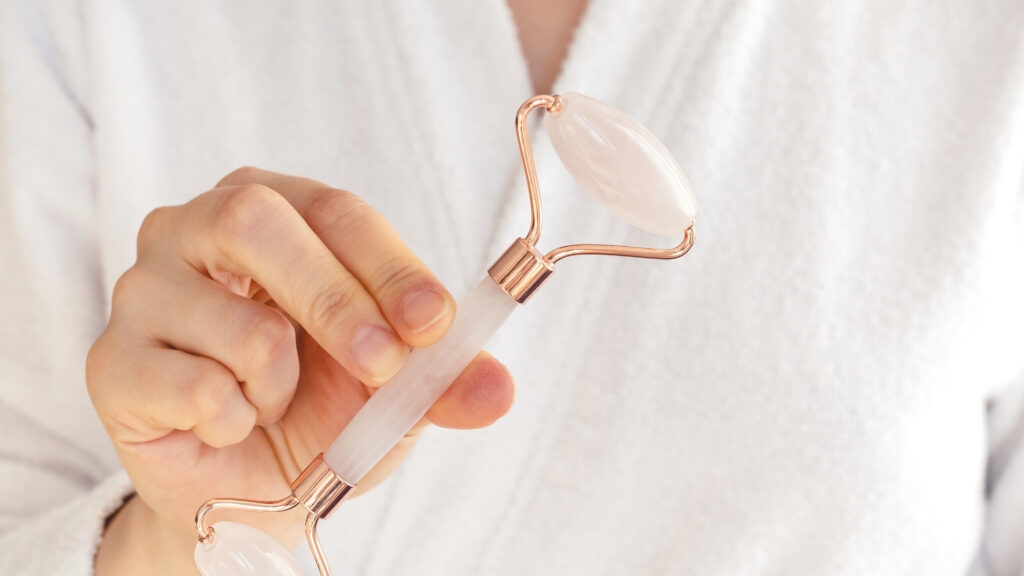 Adopting a holistic approach to beauty, the Syoujin Biohot Jade Skin Rejuvenation is the latest treatment that taps on the energies from the natural environment to enhance your wellbeing.
Jade has been long revered for its ability to attract prosperity, love, and luck. However, did you know jade is also used for facial massage as well? Jade Stone massage differs from your usual hot stone massage for a few reasons.
For one, jade is the only stone that is able to conduct heat and cold equally well due to its iron, magnesium, and calcium components. It is non-porous and does not harbor bacteria, making it super easy to clean. Jade is also known for its ability to heal stressed organs, delay aging and dispel toxins.
Jade stones come in various sizes and shapes and are polished to a smooth and silky texture, to go over the face easily. Combined with the therapist's deep tissue massage techniques, this treatment relaxes tight muscles, releases toxins, prevents inflammation and also increase blood circulation. These heated jade stones also work well with our signature blend of essential oils to relax the body and calm the mind.
For people who have been experiencing sinus congestion and headaches, Syoujin's Meridian Bojin Facial is perfect for you. Our experienced therapists will massage the meridian points around your face to relieve pressure and nasal congestion. They will also utilize gentle kneading techniques to stimulate lymphatic drainage to remove excess fluids in your face.
If the promise of radiant and sculpted skin sounds appealing to you, book your facial appointment at https://syoujin.sg/book-now.