Japanese Small Face Therapy
Experience the authentic Japanese facial treatment that slims your face naturally
Achieve V-Shaped Face with 90-min Japanese Small Face Therapy
First Trial Promo Price: $88
A small face with V-shape jawline is considered the epitome of beauty by most Asian standards. Japanese Small Face Therapy (日式小颜美骨) is the non-invasive and natural treatment to contour and slim your face without surgery. There is no downtime and side effects from this facial as the treatment is 100% natural and developed by Japanese facial experts.
Corrects Facial Bone Alignments
Eliminate Facial Muscle Tension
Improve Blood Circulation
Achieve Slimmer and Smaller Face
How Japanese Small Face Therapy Works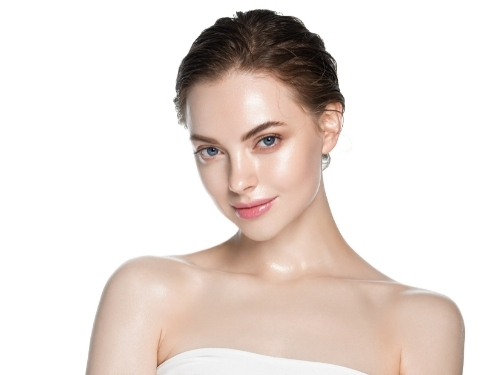 Japanese Small Face Therapy uses facial bone structure correction methods to contour your face shape and improve facial symmetry. Our highly trained therapists had undergone professional training and certification from experts from Japan.
Therapists will use various facial muscle manipulation techniques and facial massage to gentle push the gaps between facial bones together, so that the breadth between the temples, cheeks, ears, and chin are reduced. This results in visibly slimmer jawline and sharper chin. In addition, the massage techniques used will drain away excess fluids to reduce facial bloating and puffiness.
Treatment Process
Before the facial, our therapist will conduct a skin analysis to determine your skin goals. Measurement of your face will be taken before and after treatment for comparison.
The first step is to warm up the facial muscles with some gentle dynamic stretching.
This is followed by a facial cardio workout to improve blood circulation around the face.
Our therapist will begin the facial alignment and adjustments. It is completely safe and works to release tense and tight facial muscles and gently push the gaps between facial bones together. Feel free to communicate with our therapists to ensure a comfortable pain level for you.
Next is the detox step. Manual lymphatic drainage massage will be used to drain and remove excess water retention that causes bloating.
As a last step, a firming facial mask is applied to lock in moisture, firm up the skin and soothe any skin irritation from the facial
Medical Contra-Indications
If you have the following medical conditions, you should refrain from this treatment. Seek your doctor's advice before proceeding.
Extremely Sensitive Skin
Cold
Flu
Fever
Cold Sores
Bacterial Infections
Fungal Infections
Abnormal Lumps or Swelling
Allergy to Skin Products
Book Japanese Small Face Therapy
Get your Japanese Small Face Therapy @ $88 Nett for 90 Mins
Terms & Conditions 
The first-trial promotion is limited to one-time redemption per new customer or customers who have not visited in the past 12 months, aged 18 and above. 

Clients are required to display the promotional artwork/website link to counter staff upon redemption.

The first-trial promotion is only applicable to local residents including work pass and long term pass holders.

Original identity cards are to be presented upon client registration.