Full Body Relaxing Massage
Relieve All Your Stress with Full Body Relaxing Massage
Get your well-deserved massage
First Trial Promo Price: $68
Usual: 60mins | $90 ($97.20wGST)
After a long hectic week, the best way to relax is to get a massage! Pamper yourself with Syoujin's unique full body massage treatment that uses gentle flowing strokes to help relax the body.
Reduce Stress and Anxiety
Improve Blood Circulation
How Full Body Relaxing Massage Works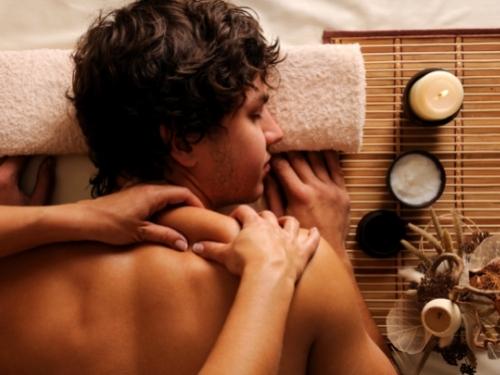 The Swedish massage technique is the best known for generating a full body relaxation effect. The focus areas are usually the feet, legs, hips, back, neck, shoulders, arms and hands. Light to moderate massage pressure is applied.
A full body massage stimulates the nervous system to release endorphins that promotes better sleep, regular menstrual cycles and reduce impulse cravings. Massage also increase vasodilation, which pumps more blood and oxygen to your muscle and organs. Tense muscles retain blood and lymph fluid, and by promoting better blood flow, muscle tension can be reduced.
Treatment Process
Before the massage, our therapist will conduct a full body analysis to determine the treatment area to focus on.
Once the treatment areas are identified, our therapist will apply massage oil and target these sore areas to release muscle knots
Typically a full body massage will start at the neck and shoulders, before moving down to the feet. After that our therapist will start working up the legs, from the calf to the upper thigh. Next, the massage will continue from the lower to the upper back, and all the way to the hands and arms.
Finally, the massage ends at the head, with our therapist giving a light scalp massage to relieve tension.
Medical Contra-Indications
If you have the following medical conditions, you should refrain from this treatment. Seek your doctor's advice before proceeding.
Cold
Flu
Fever
Cold Sores
Bacterial Infections
Fungal Infections
Abnormal Lumps or Swelling
Asthma
Skin conditions such as Eczema, Psoriasis, Acne
Pregnant
Book Full Body Relaxing Massage
Get your well-deserved massage @ $68 Nett for 60 Mins (U.P. $97.20 wGST)
Terms & Conditions 
The first-trial promotion is limited to one-time redemption per new customer or customers who have not visited in the past 12 months, aged 18 and above. 

Clients are required to display the promotional artwork/website link to counter staff upon redemption.

The first-trial promotion is only applicable to local residents including work pass and long term pass holders.

Original identity cards are to be presented upon client registration.